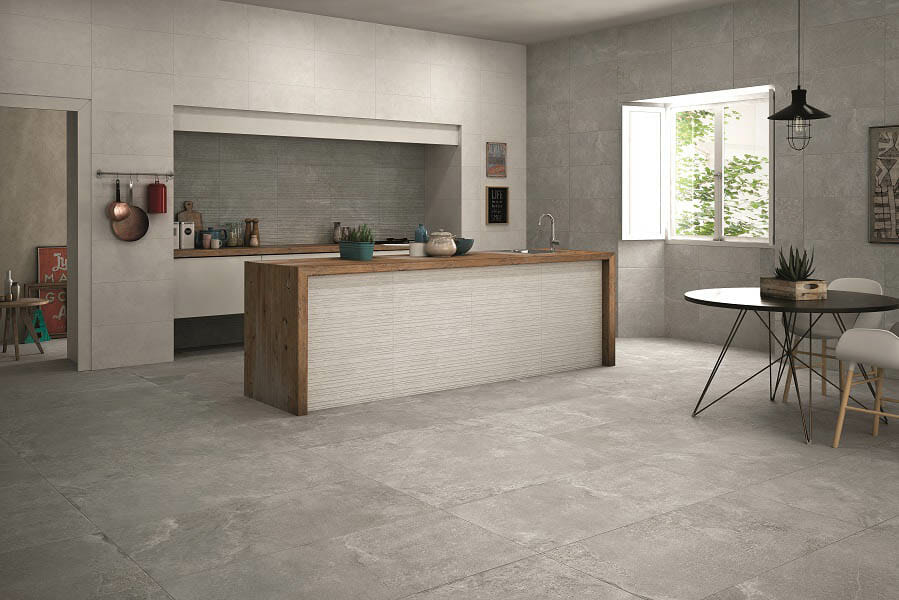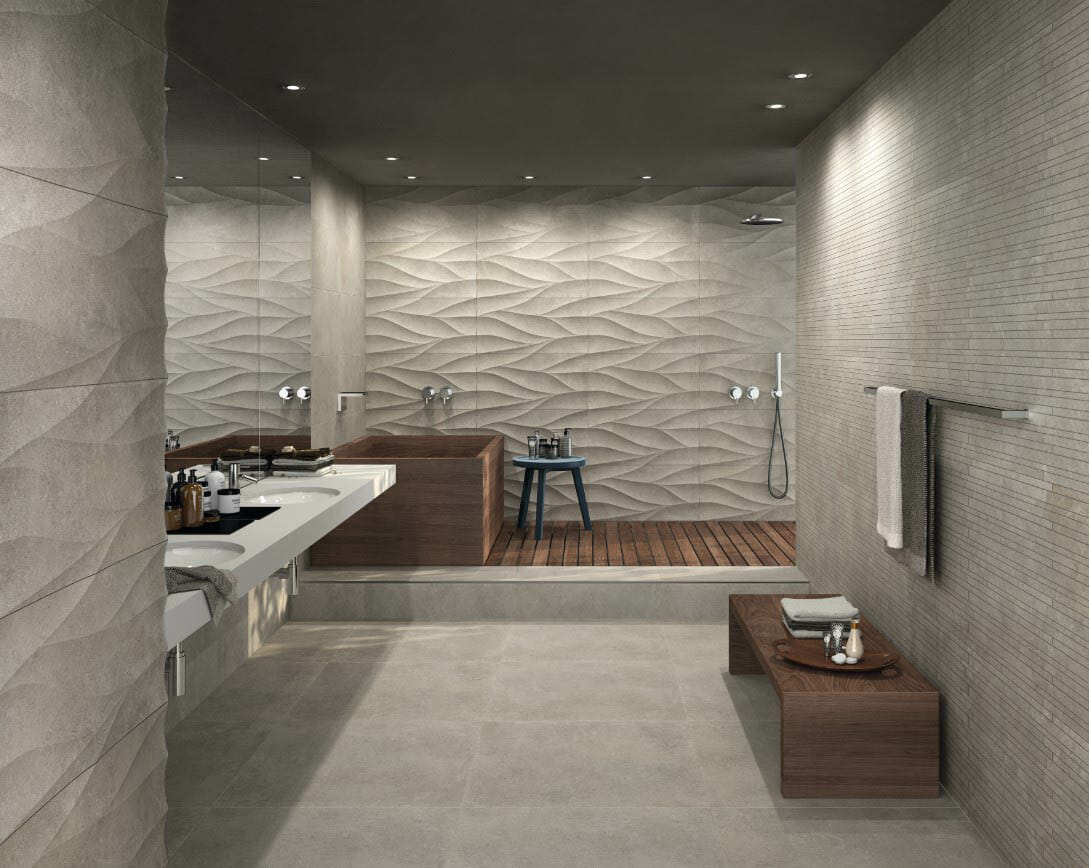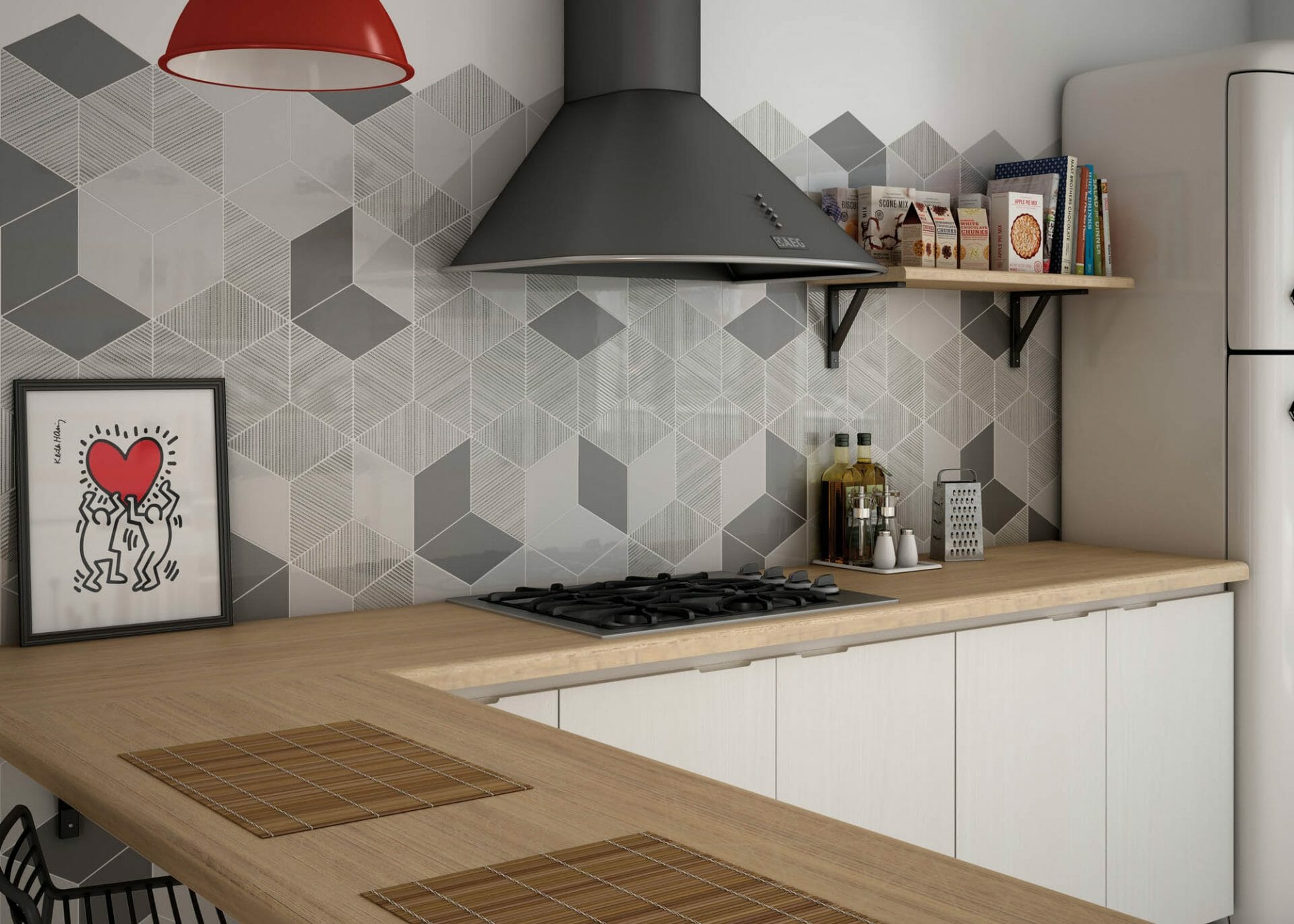 Porcelain tiles are our most popular choice. They are strong, hard-wearing, and are suitable for both the floor and the wall. They are the ideal choice for use with under-floor heating and are available in a wider range of sizes.
Usually thinner than porcelain tiles, ceramic tiles are generally most suitable for use as wall tiles rather than floor tiles. Available in a wide range of designs and colours, ceramic tiles tend to be available in smaller sizes and offer great value for money.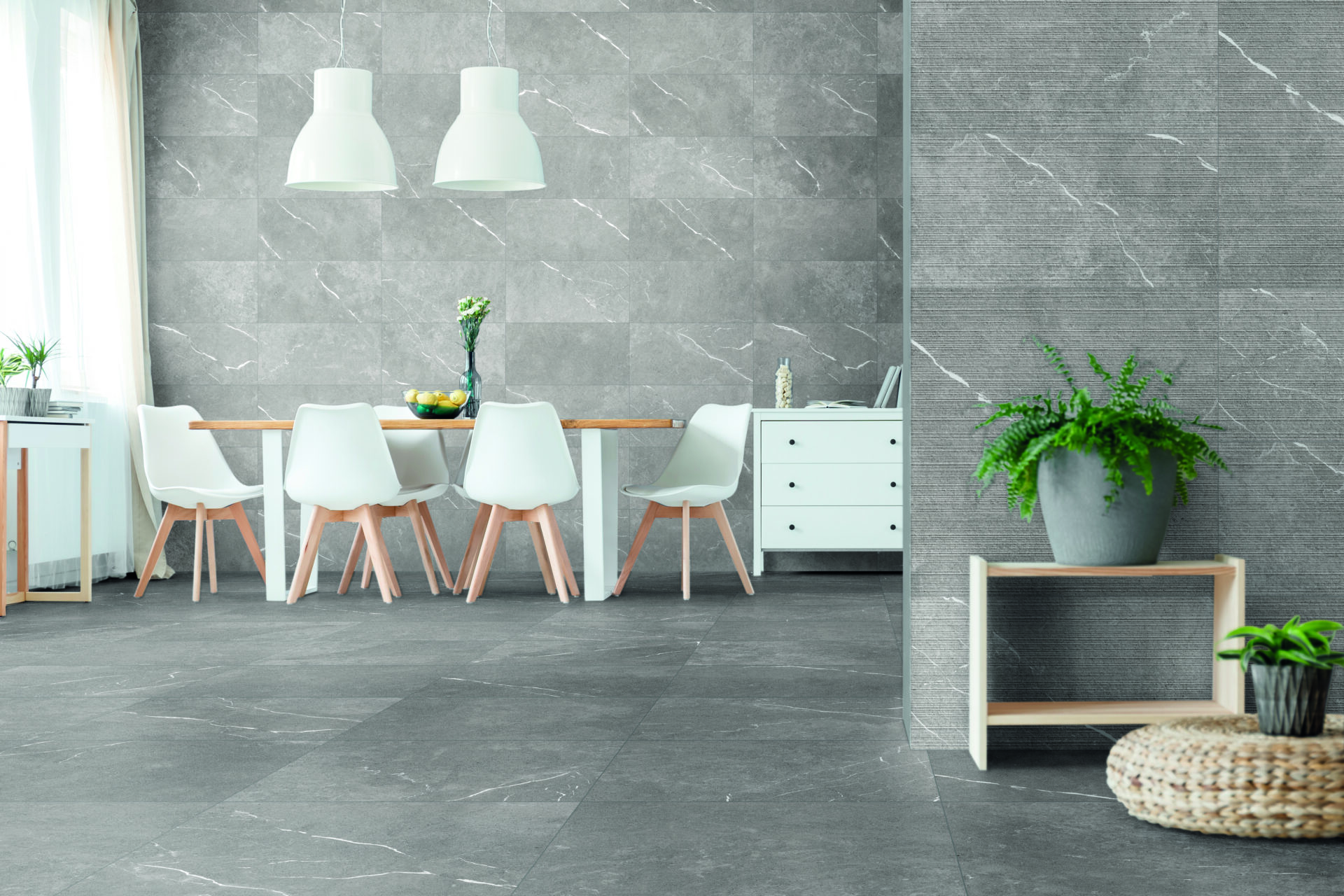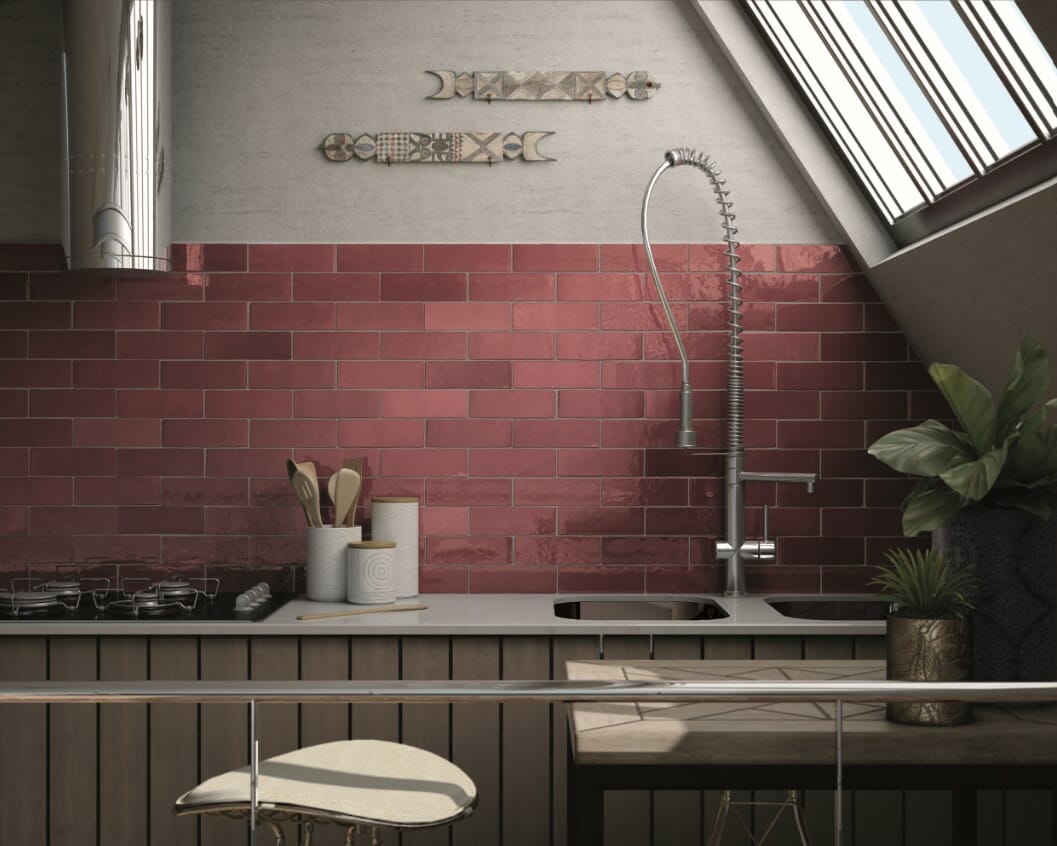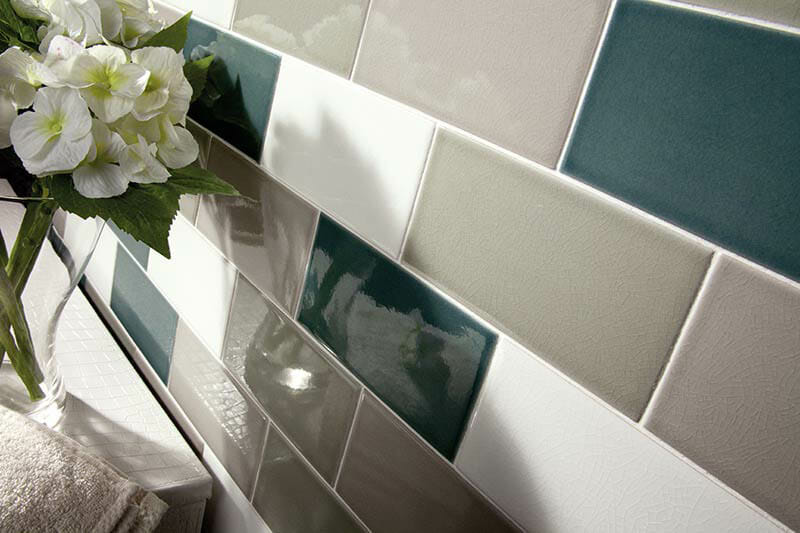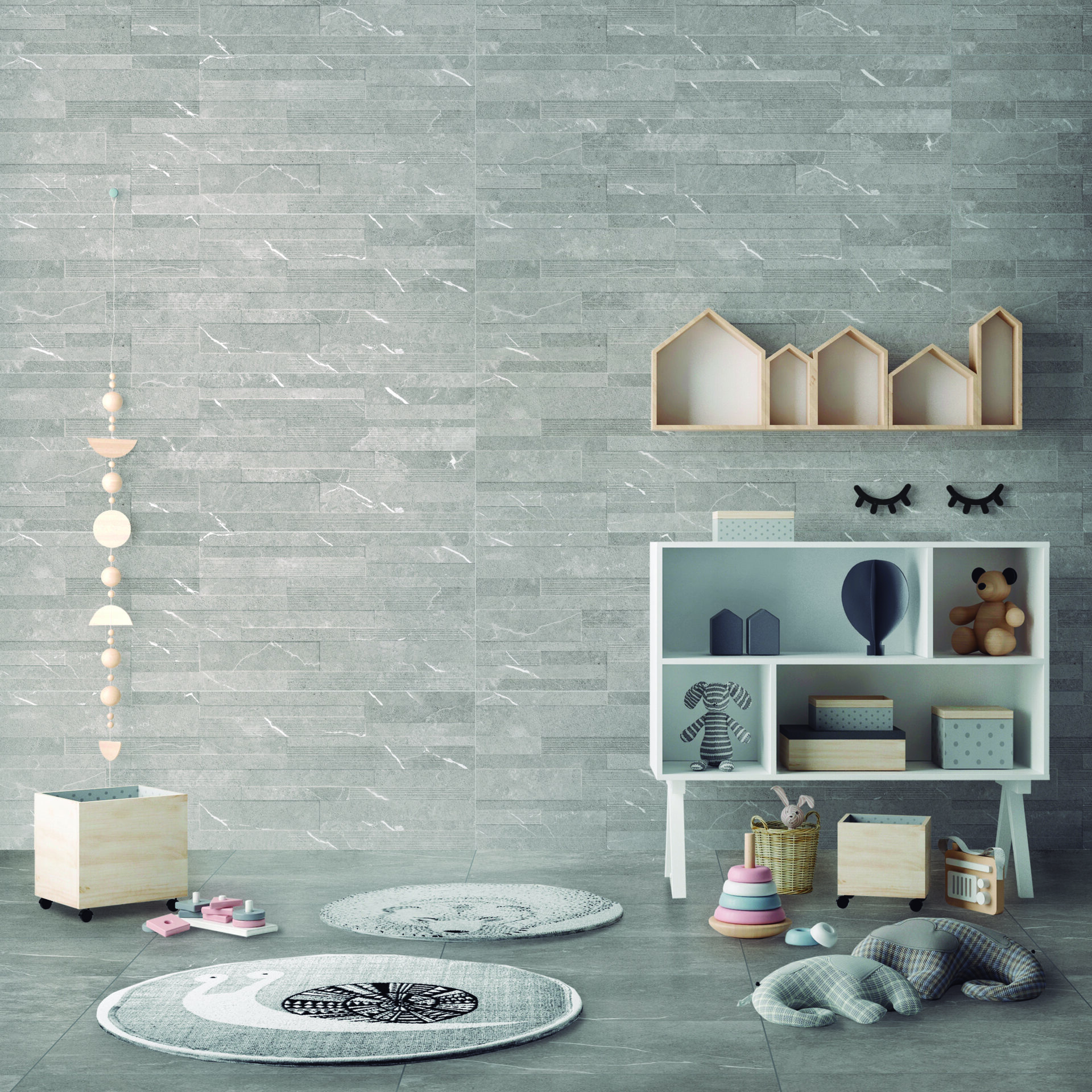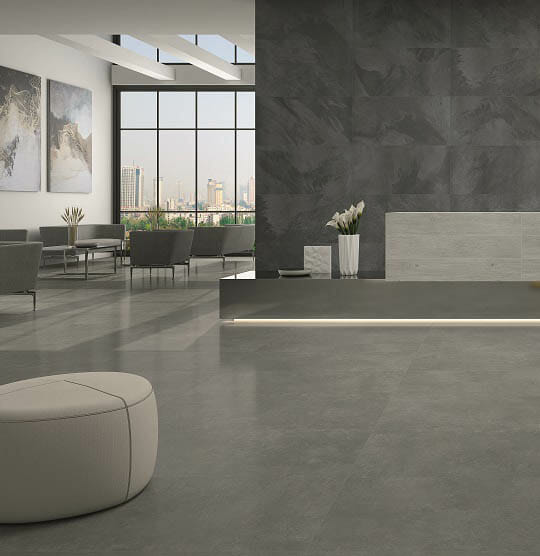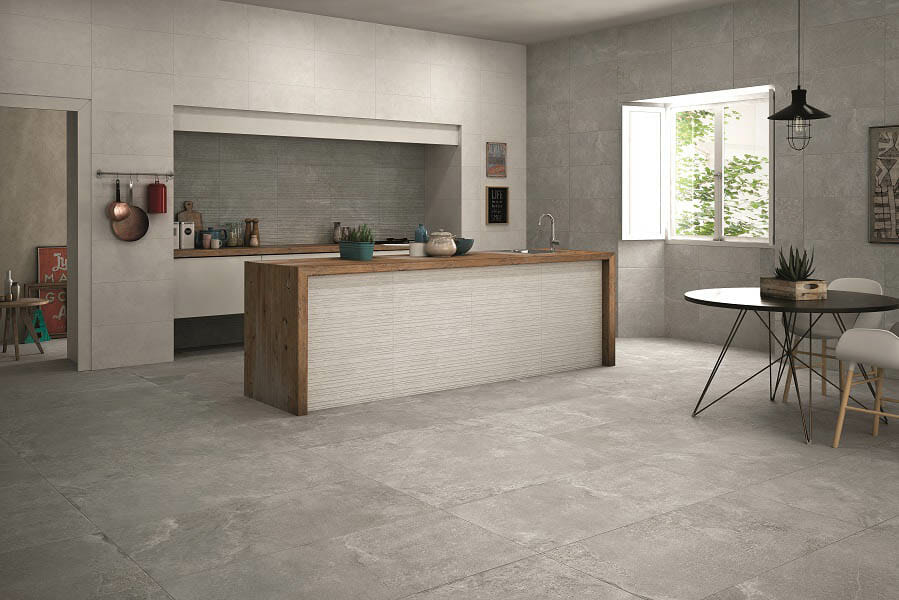 If you want the appearance of natural stone (like sandstone, travertine, slate or marble), you can choose between the stone-effect porcelain and ceramic tiles or natural stone. Our advisers in store will be happy to talk you through the different options and help you find the tile that is right for you.
Wood-effect tiles are usually made from porcelain, which is very hard-wearing and strong. The wood-effect tiles we have in stock are immensely popular and look so realistic than many visitors to your home will struggle to notice that they are tiles and not real wood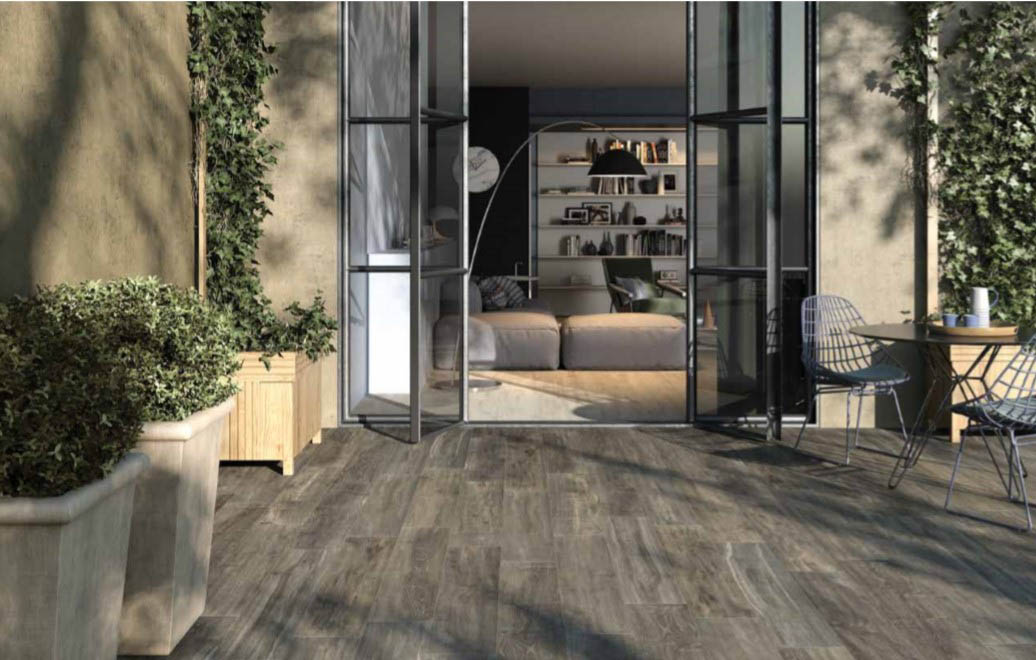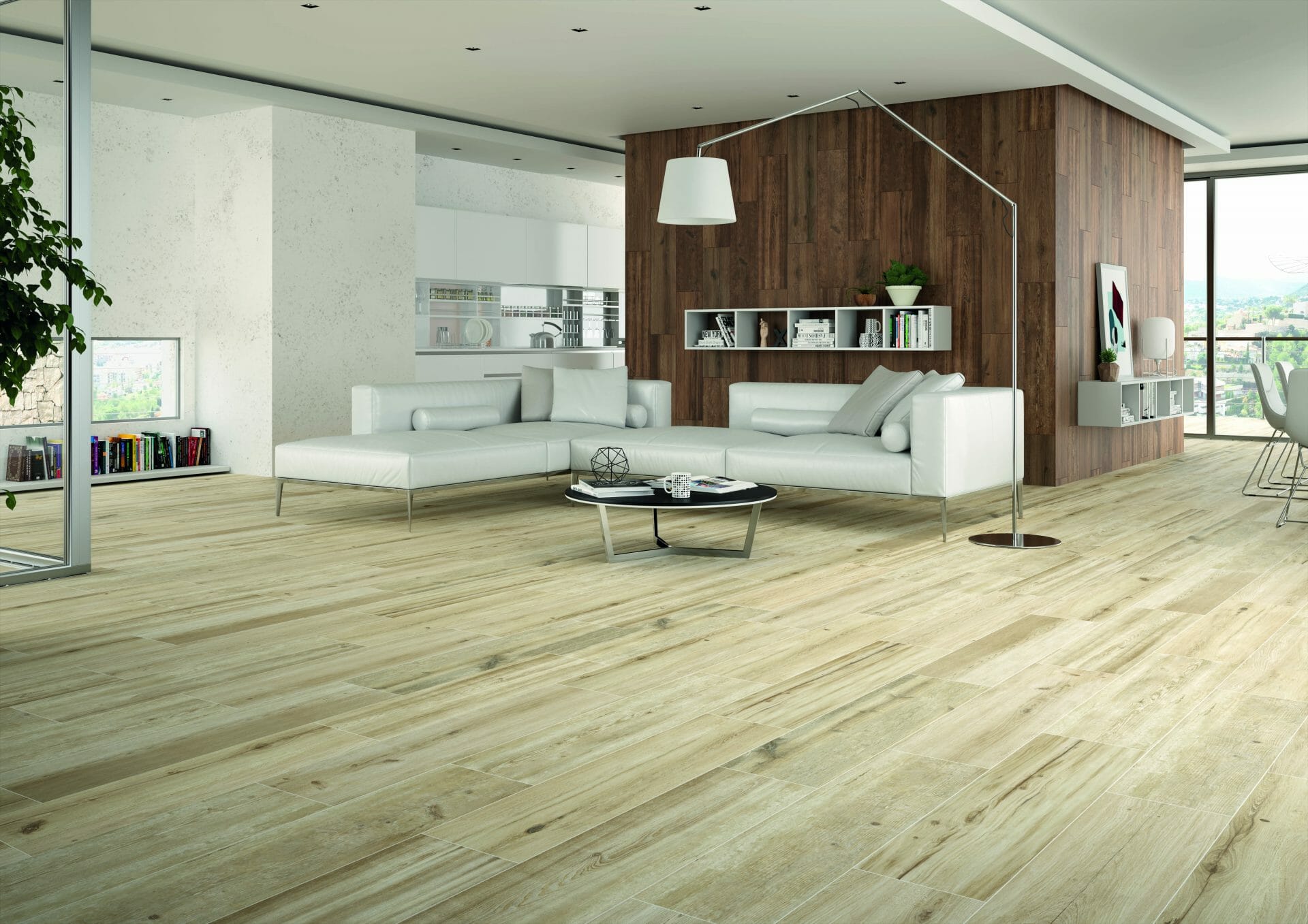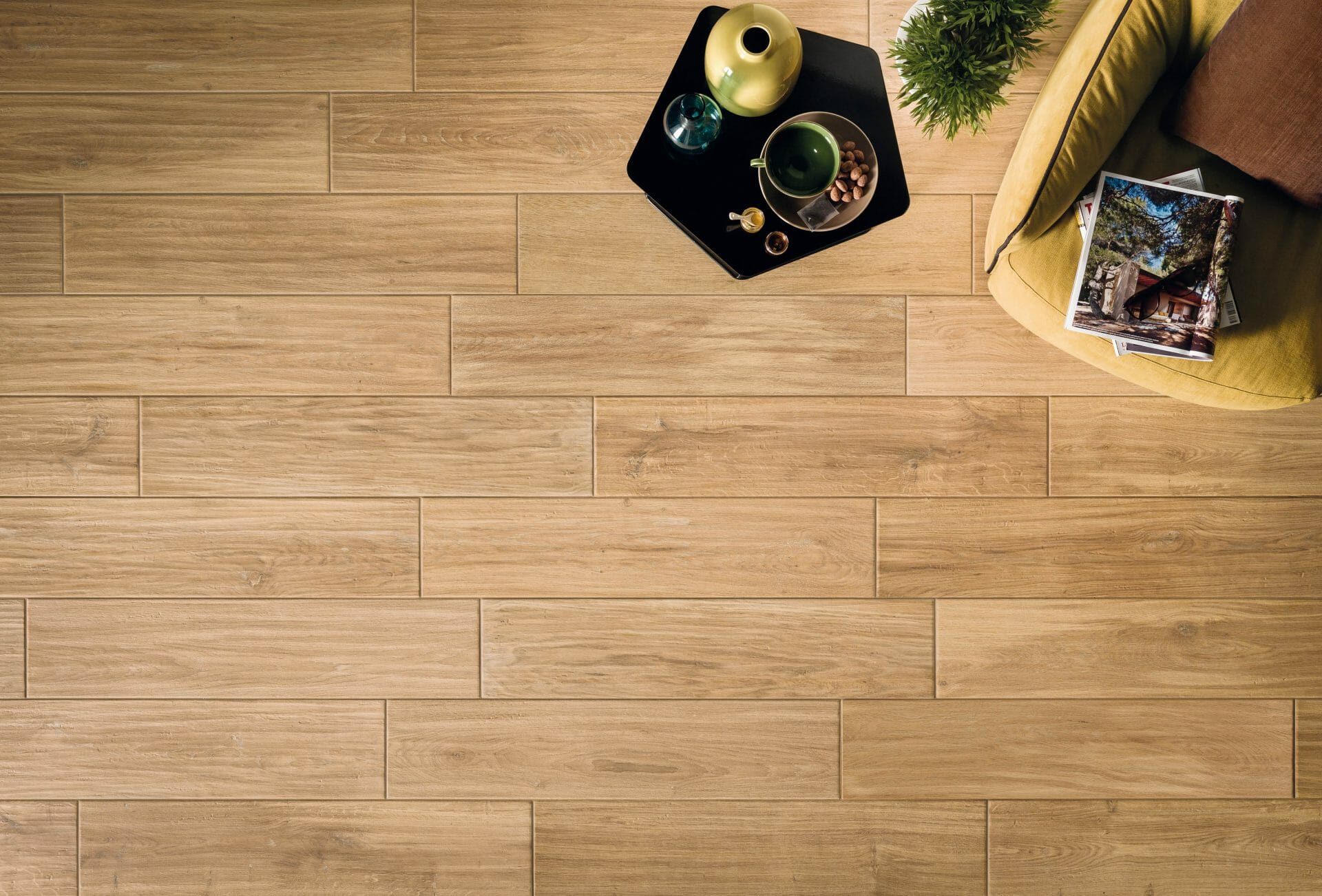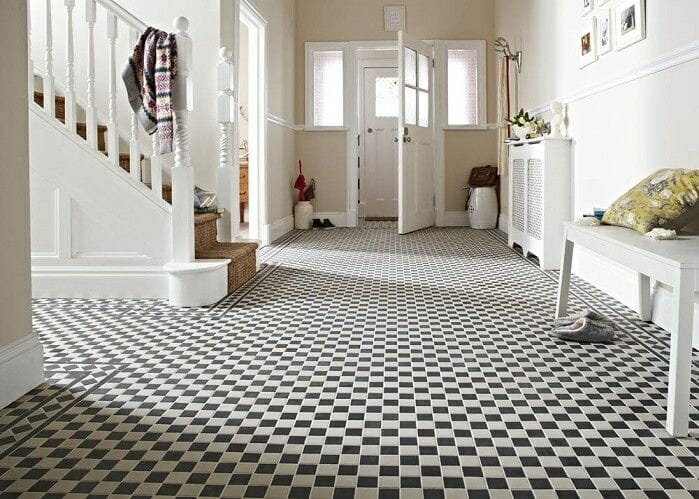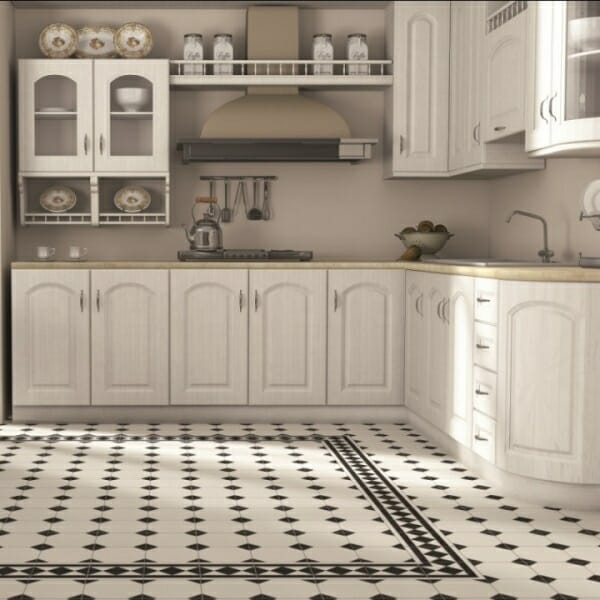 It is no surprise that Victorian tiles are often used when renovating period properties, but patterned tiles, including Victorian tiles and Moroccan tiles are growing in popularity for more modern properties too.
Our range of patterned tiles can be great way to add a design feature to a room, and they can be used to complement other more contemporary tiles, perhaps as a border. Visit one of our showrooms to see our range of patterned tiles and rest assured that if you can't find what you are looking for, our friendly staff will be happy to help.
We know that choosing the tiles for your kitchen or bathroom at home can be a daunting experience and we are committed to making it as easy and enjoyable a process as possible. We invite you to visit us at our showrooms in St Albans, Northampton, Gillingham, Birmingham and Haywards Heath.